This product has been discontinued and removed from our shelves.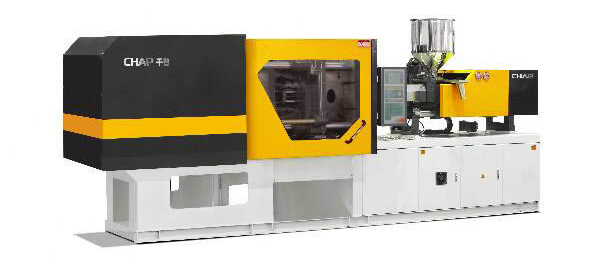 Technical Specifications of Plastic Injection Molding Machine
Description
Unit
CMG3000
Injection Unit
Screw No
/
A
B
C
Screw diameter
mm
60
65
70
Screw length-diameter ratio
L/D
23
21
20
Theoretical injection capacity
cm3
833
978
1134
Injection weight(PS)
g
758
890
1032
Injection pressure
Mpa
203
173
149
Plasticizing capacity(PS)
g/s
46
55
63
Screw rotational speed
rpm
0~180
Clamping Unit
Clamping force
KN
3000
Moving mould distance
mm
600
Tie bar spacing
mm
660×620
Max. mould thickness
mm
680
Min. mould thickness
mm
250
Ejector stroke
mm
150
Ejector force
KN
70
Ejector bar amount
PC
9
Other Unit
Max. pump pressure
MPa
16
Pump motor power
KW
30
Heating power
KW
17.25
External dimension(L×W×H)
mm
6600×1750×2190
Machine weight
kg
11500
Material cylinder capacity
Liter
50
Oil tank capacity
Liter
720
Thanks for visiting. CHAP is a major manufacturer and supplier of plastic injection molding machine in China. Our sandwich co-injection molding machine, custom rubber machine, tire valve vulcanizing machine, plate rubber vulcanizing machine, etc. are produced in strict compliance with the international standard. In addition, our company is located in Ningbo City which provides us with convenient transportation. In addition, the abundant raw materials and labor forces here can help largely reduce our production costs. Therefore, we can provide clients with quality products at competitive prices. If you are interested in our plastic injection molding machine, please do not hesitate to contact us. We will offer quality products and services to you. We look forward to cooperating with you.