This product has been discontinued and removed from our shelves.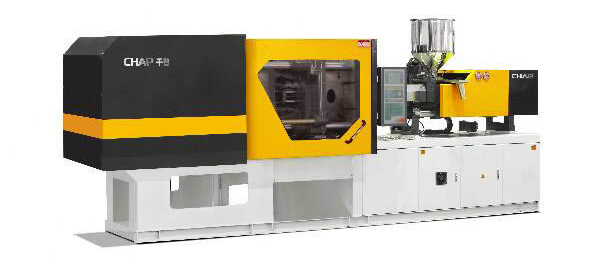 Technical Specifications of Plastic Injection Molding Machine
Description
Unit
CMG900
Injection Unit
Screw No
/
A
B
C
Screw diameter
mm
32
35
38
Screw length-diameter ratio
L/D
22
20
18
Theoretical injection capacity
cm3
100
120
141
Injection weight(PS)
g
91
109
128
Injection pressure
Mpa
203
169
144
Plasticizing capacity(PS)
g/s
10
14
16.5
Screw rotational speed
rpm
0~180
Clamping Unit
Clamping force
KN
900
Moving mould distance
mm
300
Tie bar spacing
mm
350×350
Max. mould thickness
mm
320
Min. mould thickness
mm
120
Ejector stroke
mm
100
Ejector force
KN
27
Ejector bar amount
PC
1
Other Unit
Max. pump pressure
MPa
16
Pump motor power
KW
16
Heating power
KW
5.9
External dimension(L×W×H)
mm
4000×1050×1650
Machine weight
kg
2700
Material cylinder capacity
Liter
25
Oil tank capacity
Liter
175
As an experienced plastic injection molding machine manufacturer in China, we at CHAP are able to produce rotary table injection molding machine, plate rubber vulcanizing machine, hydraulic two-platen plastic injection molding machine, and more. In addition, we can manufacture our plastic injection molding machine according to customers' specific requirements. We are committed to offering high quality products and thoughtful customer services, and we are certified by ISO9001. Located in Ningbo City, Zhejiang Province, we have very convenient sea, land and air transportation, thus enabling us to deliver our products very promptly and very cheaply. Please contact us for more product information. We are looking forward to serving you.